Research shows that 80% of your business comes from 20% of your clients. The best way to increase revenue is to duplicate that 20%. Easy, right?
It's all about knowing your target market. Who are those specific customers that generate the most income?
What if your business is burger stand that started in a gas station? Everyone is a potential consumer. However, for this client, a certain demographic stood out as being the most frequent visitor – males aged 18-35. With three colleges nearby and numerous contractors stopping to gas-up vehicles, it was the "Target Market."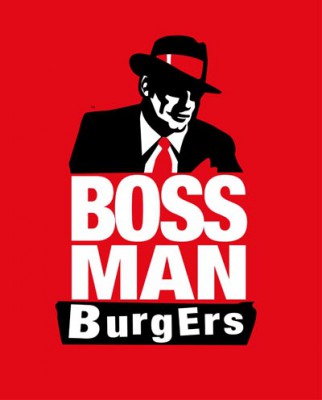 For BossMan Burgers, Creative Director Tom Roskelly created a very masculine design with bold red and black colors. The brand was specially built to attract their particular group of consumers. We were able to advise the owner about various promotional strategies to best capture that market.
A brand tells a lot about a business, from the color choices to the font style. A restaurant with lots of script and swirls in the logo is probably not going to be offering your kids crayons and paper placemats. Similarly, decor in bright colors and large geometric shapes is not a great place to impress a first date.
Know where your business has the most potential. You can be more cost efficient while increasing revenue.