Concerned about the growing drug problem in town, a group of Pelham, NH residents recently formed the Pelham Community Coalition (PCC). Their mission is to inform, educate and empower members of the community with respect to substance abuse issues in town, especially among youth.


The design for the PCC features the letter "P" that transitions into the shape of a leaf, and is evergreen in color. The concept is that of youth, a seedling that has the potential to grow into a tree.
This design fits with the tagline, – "Planting Foundations for Good Decisions."
"We wanted something organic," said Creative Director Thomas Roskelly. "The leaf and green color represent nature and good health. It's the result of making good choices in life."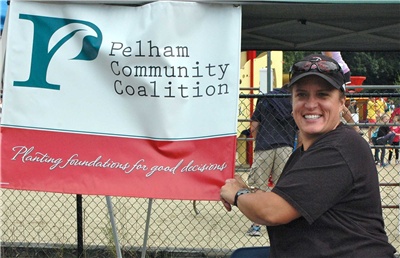 PCC organizer Deborah Ryan was delighted with the end result. "It's more than I expected," she said. "The clean lines of the design lend themselves easily to be reproduced on shirts, hats and other materials for the PCC's awareness campaign. Having professional designers working with us made a huge difference."
The group believes that by providing education and raising awareness about the dangers posed by drugs, it can foster good decision-making among members of the community's youth. They are currently working with local police and the school district to promote an awareness program to be held October 1 to kick off the initiative.
The PCC was on hand at Old Home Day on September 14 to promote their event. They got the chance to debut their new logo at their booth.
Selectman Hal Lynde, one of the group's founders, was pleased with the result.
We hope that the brand becomes associated with making good choices