Sometimes the success of your company is not due to the company, but your own achievements. At that point, you are building your own personal brand, and it's time to capitalize on it.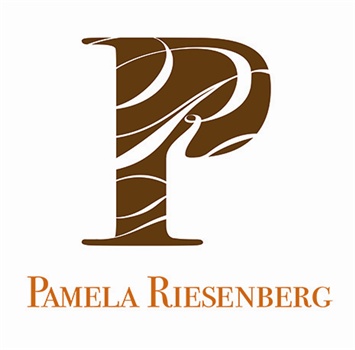 Pamela Riesenberg runs a successful mortgage banking office for Reliant Mortgage in Salem, New Hampshire. However, she realized that the reason for this success was because of the individualized service that she and her team were able to provide for each of their clients. It was her personal brand that her clients were buying.
From a marketing perspective, it made sense for Pam to continue to build on her image. She asked Roskelly to develop a unique design that home buyers and realtors would recognize and associate with her and her team.
After the initial meeting, Creative Director Thomas Roskelly had a good sense of the mark he would create. "Pam is such a welcoming person, friendly and caring," said Tom. "We chose foundation colors of browns and oranges to capture Pam's warmth and compassion." Building on the feeling of understated elegance and grace, a script R was incorporated into a strong capital letter P.
The new brand has already received awards, including one from American Graphic Design & Advertising.
About Pamela Riesenberg:
Pam has been the financial industry for over 20 years. Licensed in both Massachusetts and New Hampshire, Pam's get-it-done attitude and proactive approach make her a favorite with home buyers and realtors alike. For more information, visit PamelaRiesenberg.com