September 9, 2010 - DAVOL Commercial and Industrial Roofing launches its new identity designed by Roskelly Inc., an award-winning branding firm.
Tiverton, RI -- Roskelly Inc. has created an entirely new brand identity for DAVOL Commercial and Industrial Roofing of Tiverton, RI. DAVOL retained Roskelly Inc. because of the firm's extensive award-winning brand development portfolio. Originally known as "S. A. Davol Commercial and Industrial Roofing," the company sought an image makeover that would communicate its status and position as a high-end quality commercial and industrial roofing company. Roskelly's innovative creative solutions are enabling DAVOL to convey this growth to consumers and to the industry.
"Working with Roskelly Inc. was the best choice we could have made for this phase of our growth as a company," says Steven Davol. "Roskelly's extensive experience, knowledge, and creative ability were exactly what were needed to give DAVOL the level of presence and brand awareness to succeed as a corporation."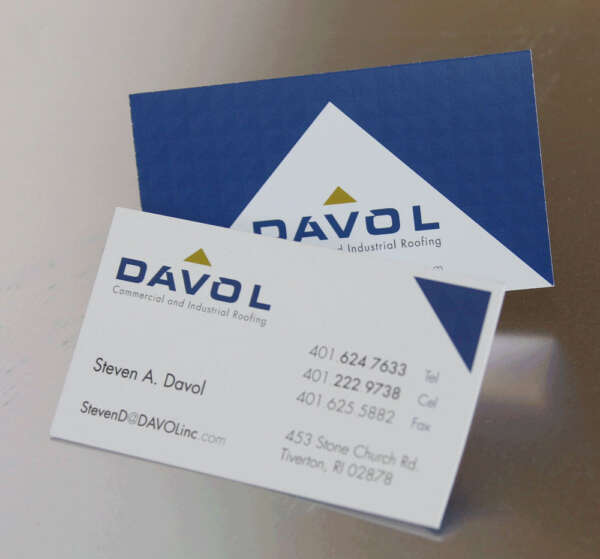 When developing DAVOL's new brand, Roskelly first decided to use Steven Davol's last name as the brand itself, making it recognizable, easy to remember, and giving it a sense of presence and authority. The name was then built into a new logo which uses a blue "DAVOL" as its base, with chiseled out design elements and crowned by a golden triangle to symbolize a roof and to illustrate the company's support, strength, and reliability. The end image is strong, stable, and pleasing thanks to its symmetry-based design.
"When it comes to successful branding, what many people don't realize is that your company's brand and your business card are some of the biggest assets you have available," says Thomas Roskelly, Creative Director of Roskelly Inc. "A strong brand creates a lasting impression, and a well-designed business card on someone's desk - sitting next to a competitor's business card - can easily make or break a deal. The quality and effectiveness of your overall brand affects your company's reputation."
Roskelly's aim was to create a memorable brand that effectively positions DAVOL for future growth, with the ultimate goal of having the company evolve into an industry leader: to make the name DAVOL to roofing what Ford is to automobiles. Backed by DAVOL's continued professionalism, reliable service, and high-quality work, the brand possesses a strong track record of success.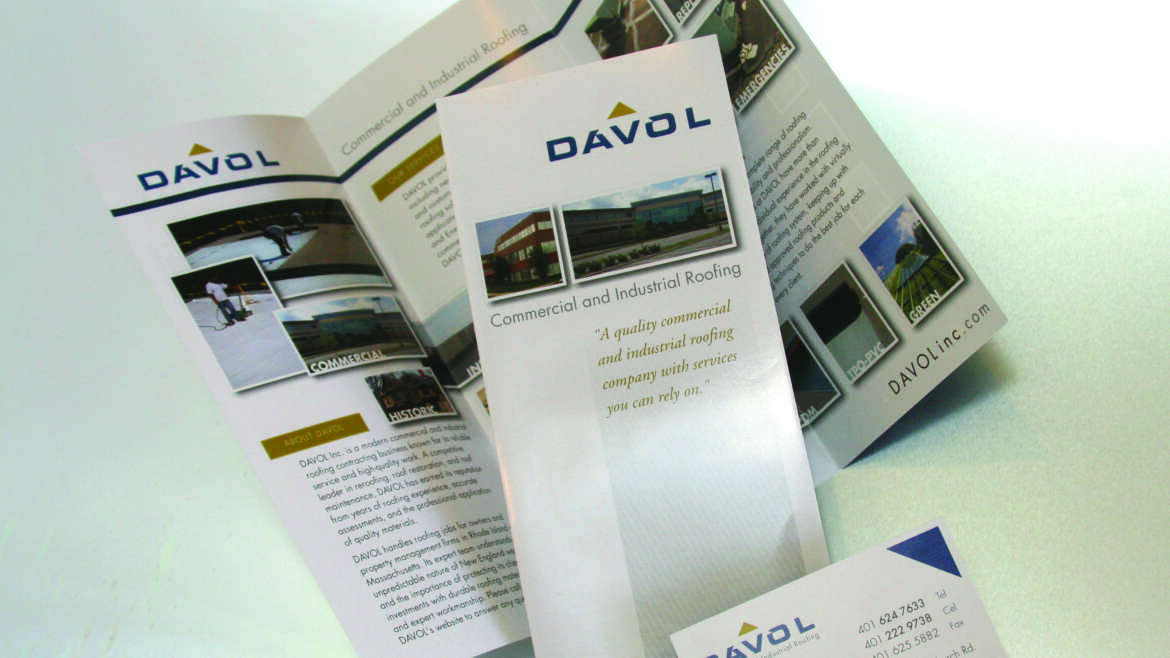 The new brand has been successfully rolled out in DAVOL's supporting communication materials which include a brochure, and can been seen on their new website: www.DAVOLinc.com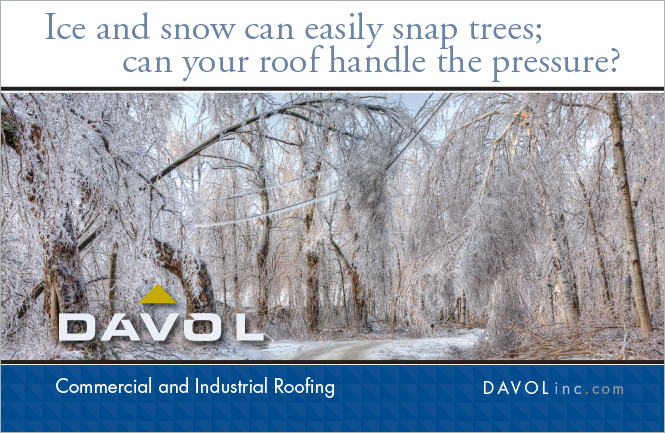 About DAVOL Commercial and Industrial Roofing
DAVOL Inc. is a modern commercial and industrial roofing contracting business known for its reliable service and high-quality work. A competitive leader in reroofing, roof restoration, and roof maintenance, DAVOL has earned its reputation from years of roofing experience, accurate assessments, and the professional application of quality materials.
DAVOL handles roofing jobs for owners and property management firms in Rhode Island and Massachusetts. Its expert team understands the unpredictable nature of New England weather and the importance of protecting its clients' investments with durable roofing materials and expert workmanship.
For further information, call 401-624-7633 or go to www.DAVOLinc.com
About Roskelly, Inc.
Roskelly Inc., Creative Brand Consultants is a cooperative team of senior consultants that brings full-service branding and marketing to its clients, including award-winning logos, graphic designs, advertising, copy, public relations programs, marketing materials, and web sites. For further information - or to find out how Roskelly Inc. can create a memorable look for you, your company or products - telephone 401.683.5091 or go to www.Roskelly.com